Software firm Petrotechnics boosted by growth fund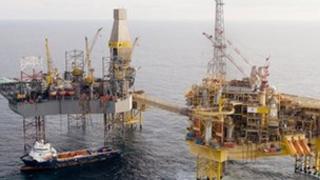 A supplier of software solutions to the oil and gas industry is set for further expansion after securing £6m in capital funding.
Aberdeen-based Petrotechnics received the cash from the Business Growth Fund (BGF).
BGF is an independent fund, backed by five of the UK's main banking groups, to help Britain's smaller businesses.
Petrotechnics said the money would help it extend its geographical reach and support investment in its products.
This is BGF's fifth investment in the oil and gas sector, and brings the total invested in Scottish small and medium-sized businesses to £30m.
Petrotechnics specialises in software solutions to improve frontline operational performance and risk management in hazardous industries.
It runs offices in Houston, Texas, as well as Saudi Arabia and Singapore.
Over the past five years, the company has generated annual revenues of between £10m and £15m.
Its Proscient software platform is designed to reduce the number and length of unplanned plant shutdowns and decrease permit and contractor wait times.
Petrotechnics chief executive Phil Murray said: "We believe there is a big opportunity for customers to significantly improve their operational performance and improve how they manage operational risk."
Simon Munro, BGF's regional director for Scotland, said: "This is our fifth oil and gas investment in just over a year and it is good to see that our offering is gaining such traction.
"I would expect further oil and gas related investments during 2013."