Scottish business start-up numbers 'rise'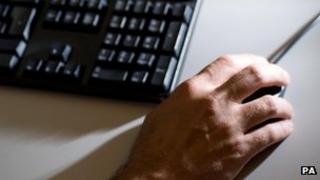 Scottish banks have reported a rise in the number of business start-ups in Scotland.
The Committee of Scottish Bankers (CSCB) said 2,974 new businesses started in the first quarter of 2013, a rise of 9.5% on the previous quarter.
However, the number was 31.9% lower than the same period last year.
The data was based on new businesses that opened accounts with CSCB members RBS, Bank of Scotland, Clydesdale Bank and Lloyds TSB Scotland.
Businesses classified under Real Estate, Renting and Other Business Activities saw the largest number of start-ups in the first quarter, with 682, followed by Recreational, Personal and Community Service Activities, which recorded 532 new businesses.
There were 473 start-ups in Wholesale and Retail Trade Repairs, while 299 new hotel and restaurant businesses were recorded in the quarter.
Earlier this week, new research suggested Scotland had moved up the international league table in entrepreneurial activity.
The Global Entrepreneurship Monitor 2012 found that total early-stage entrepreneurial activity (TEA) in Scotland rose last year.
It said activity matched the average for 20 innovation-driven economies.
However, it added Scotland needed a unified approach to entrepreneurship to capitalise on the rise.