John Clark Motor Group buys four dealerships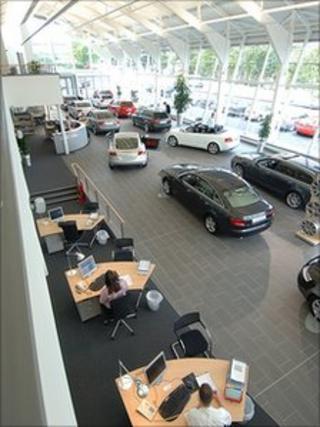 John Clark Motor Group has added the Jaguar brand to its portfolio after buying four Scottish dealerships from Pendragon.
The deal sees the group increase its Land Rover presence with new dealerships in Perth and Cupar, Fife.
It is also taking on Jaguar showrooms in Edinburgh and Perth.
The Aberdeen-based motoring firm said it would continue to employ more than 100 existing staff across the four businesses.
Group chairman and managing director John Clark said the acquisitions would act as a platform for future growth.
He added: ""We view the expansion of our Land Rover presence and the addition of the Jaguar brand as an exciting time for the John Clark Motor Group.
"Both are premium brands and are recognised as being synonymous with quality.
"Land Rover and Jaguar have a fantastic range of products and there are more exciting developments in the pipeline."
In 2012, John Clark reported a third consecutive record year, with turnover rising by 15% to £355m and net trading profit of £5m.
The number of new vehicles sold across the group increased by 20% to 8,483 units. Used car sales also saw rose by 17% to 7,079.
The dealer has reported a record first quarter of the current financial year, with turnover of £108m.
The group now runs dealerships in Aberdeen, Cupar, Dundee, Dunfermline, Edinburgh, Kirkcaldy and Perth.