Investors back Glasgow online password firm my1login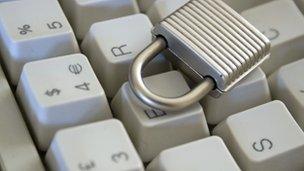 Glasgow-based online password manager my1login is to target the fast-growing business security market after raising £1m from investors.
The company secured the cash from angel investors TRI Capital and Equity Gap and the Scottish Investment Bank.
The business offers a single, secure log-in for online users to access all their passwords for multiple sites.
Its service encrypts log-ins and passwords, using a key phrase known only to the user.
The latest development follows a successful first funding round last year, which raised £320,000 from investors. A further round is expected to start next year.
Kerry Sharp, head of the Scottish Investment Bank, added: "It's ventures like these that we're here to support.
"This is an innovative and forward-thinking company that has shown a clear commitment to growth and we look forward to continuing to work with and support it as it develops."
Mike Newman, chief executive of my1login, added: "my1login protects businesses of all sizes from the growing threat of online crime by providing a password management solution that allows businesses to manage and securely share passwords with colleagues and teams.
"This investment marks an important milestone for us and will allow us to increase our growth rate significantly."
Related Internet Links
The BBC is not responsible for the content of external sites.