Renewables firm SgurrEnergy secures China contract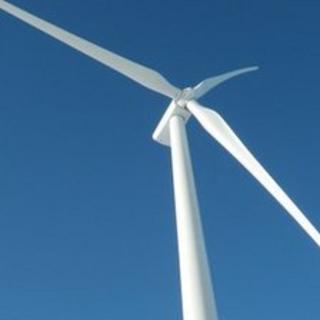 Renewable energy consultancy SgurrEnergy has signed a contract to provide support for the development of a Chinese province's first offshore wind farm.
The Glasgow-based company will provide services over two years for the Zhuhai wind farm project in Guangdong.
SgurrEnergy will advise on areas such as wind farm layout and site selection.
Scottish Minister for External Affairs Humza Yousaf was present at the signing in Beijing.
Mr Yousaf, who is visiting China to strengthen trade and investment links, said the deal was an example of how Scottish companies were providing know-how and technology to support the growing Chinese renewables industry.
He added: "It is another positive step forward in strengthening Sino-Scottish links and confirming Scotland's reputation as a global leader in the development of renewable energy."
SgurrEnergy has already provided advice for the Jiangsu offshore wind farm project and has worked alongside the main Chinese utility providers via the World Bank's China Renewable Energy Scale-up Programme and EU Aid China.
Cathryn Chu, from SgurrEnergy's Beijing office, said: "We are excited to be involved in the Chinese offshore wind sector in Guangdong, after having previously worked in Shandong, Shanghai, Jiangsu, Zhejiang and Fujian provinces."
SgurrEnergy is part of Aberdeen-based energy services provider Wood Group.