Greenock packaging firm BPI upbeat on trading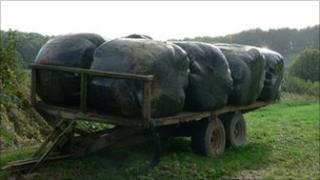 Packaging firm British Polythene Industries (BPI) has forecast that its half-year results will be "comfortably ahead" of the same period last year.
In a trading update, the company said the agricultural films markets had proved resilient, compensating for lower volumes in other products.
This was despite a slow start to the year as a result of a colder than normal spring.
BPI supplies more than 275,000 tonnes of polythene products each year.
Its recycling plants reprocess more than 80,000 tonnes of UK waste from industrial, commercial, agricultural and domestic sources.
The group said it anticipated overall sales volumes to be similar to the first half of 2012.
BPI's raw material input costs eased in April and May. Although they increased this month, the company said it appeared unlikely that would continue.
In a statement, it said: "As indicated at the time of the AGM on 9 May 2013, we anticipated the first half would produce a good result.
"We can now confirm that we expect an outcome comfortably ahead of the comparative period in 2012.
"This underpins our confidence in current market expectations for the full year."
BPI will announce its interim results for the six months to 30 June at the end of August.