Upmarket housebuilder Cala reveals strong growth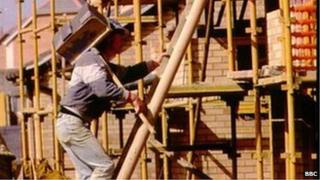 New homes company Cala Group is predicting record profits.
Private completions are up 4% for the year and the company says there has been a shift in market momentum since the beginning of 2013.
Private reservations are up 10%, aided by improvements in market confidence thanks to Help to Buy and Funding for Lending.
Details have been revealed in a trading update for the company's financial year which ended on 30 June.
Cala has also set out future plans following its £210m deal with Patron and L&G in March and has confirmed bank debts of less than £50m, its lowest level since 1999.
The company is capitalising on growth opportunities which include expanding Cala's presence in key affluent markets such as Edinburgh and Aberdeen through increased land investment.
The average selling price of a Cala home is now £333,000 and the company has said that in its September results, it "expects to announce record profits".
Growth ambitions
Alan Brown, chief executive of Cala Group Limited, said: "The last 12 months have been transformational for the group with the investment from Patron and Legal & General in March 2013 providing us with a strong platform from which to grow our business.
"The group has continued to trade ahead of management's expectations with our industry leading customer service levels helping us to achieve record levels of profitability for the period.
"We continue to benefit from being the UK's most upmarket major home builder, having the highest average selling price outside London of any housebuilder in the top 20 by volume."
He added: "We are now able to realise our growth ambitions through our operations in the most affluent markets in the UK such as southern England, Edinburgh and Aberdeen."
Since the start of the year, the company has seen increased buyer confidence. Visitor levels and reservations rates have exceeded expectations and have outperformed the same period in 2012.
Graham Cunningham and Kevin Whitaker have now been appointed to the newly created roles of regional chairmen, tasked with driving the group's growth ambitions in key target areas and developing the land bank.
Cunningham will focus on the South of England as well as developing the strategy for Cala's 2,000-home Barton Farm site in Winchester.
Whitaker will retain responsibility for the East Scotland region including Cala's Aberdeen expansion. He will also take responsibility for West Scotland.