Whisky group Edrington's profits increase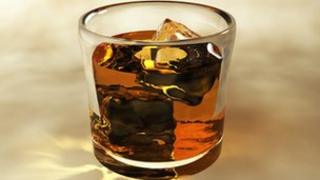 Glasgow-based whisky and rum distiller Edrington has reported that its turnover and profits rose during the past financial year.
Its whiskies include Famouse Grouse, Macallan, Highland Park and Cutty Sark and the group has distilleries on Speyside and Orkney.
Edrington said its financial results for the year ending 31 March showed its turnover was up 6% to £591.3m.
Its profit before tax increased by 13% to £168.6m.
The company said it had faced a challenging year in southern Europe, but it was seeing growth in emerging markets.
Famous Grouse has become the biggest-selling brand in Scotland and in the UK, and sales of Macallan have risen 40% in five years.
Edrington is mainly owned by The Robertson Trust, which distributes profits to charities in Scotland.