Scottish motor trade drives up sales forecast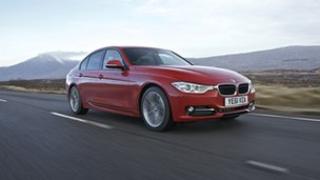 New car sales this year are on track to reach their highest level since 2007, according to the Scottish motor trade.
Newly released figures show there were almost 19,000 new car registrations in Scotland in June - 13.8% higher than the same month last year.
The Scottish Motor Trade Association (SMTA) said it had been an "excellent" first half.
It has now raised its original forecast of 185,000 new registrations for 2013 to 190,000.
The UK as a whole experienced a year-on-year increase of 13.4% for June, with nearly 215,000 units registered.
Scotland is more than 14.2% ahead of its first-half performance last year.
Two BMW models made the top ten bestsellers list last month. A total of 461 BMW 3 Series were sold, putting it in fifth place, while the 1 Series was the seventh highest selling model, with 421 units sold.
The figures were compiled by the Society of Motor Manufacturers and Traders.
SMTA chief executive Douglas Robertson said: "Once again we are very pleased to note increased demand over last year.
"Private buyers are driving this demand and again accounted for over 55% of our new car registrations in June.
"Scotland has always been more of a private buyers' market than the rest of the UK, and this is reflected in our 14.3% increase over last year compared with the rest of the UK's 9.6% uplift."
He added: "Following this excellent first half of 2013 we wonder if perhaps we can now look at adjusting our original forecast of 185,000 new registrations for 2013.
"A forecast of 190,000 for Scotland would now look more accurate. This would be the highest figure since 2007."