STV to launch new city digital services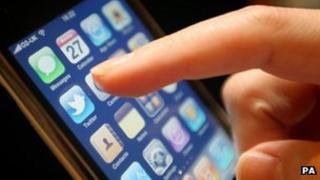 STV is to roll its portfolio of local websites into new city digital services later this summer.
The media group said the new services would be available as apps and would be accompanied by desktop and mobile websites for Glasgow, Edinburgh, Aberdeen and Dundee.
Existing STV Local sites will cease to run from the start of July, ahead of the launch of the new services.
Users will be directed to the STV news website during the transition.
STV said the move reinforced its commitment to serving local audiences, including the News at Six - which broadcasts in Glasgow, Aberdeen and Edinburgh, with a bulletin for Dundee and Tayside - and the launch next year of two new city TV channels for Glasgow and Edinburgh.
David Milne, head of digital publishing at STV, said: "STV has continually evolved its digital offering and works hard to develop products that best meet the needs of our online audiences.
"Two thirds of STV's online traffic now comes through mobile devices and, in the last 12 months alone, STV mobile traffic has increased by 20%.
"With six in 10 Scots now owning a smart phone, compared to four in 10 in 2010, it is clear that the way people consume content is changing.
"That is why we are committed to a mobile first approach, while also making the services available as a new-look desktop version."
He added: "The new city services are designed to offer consumers a vibrant, exciting and fun way to engage with everything happening in Scotland's largest cities and more details will be revealed ahead of launch later this summer."