Putting towns to work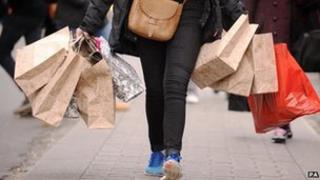 Don't under-estimate how strongly people feel about what's happening to their high streets and town centres.
These are symbolic of communities that aren't functioning as they used to, or as people want them to.
Empty outlets, or cheap and charity shops, speak of a lack of local spending power, and feed into a vicious spiral from the lack of local spending choice.
The change is driven by a retail sector that's undergoing a severe challenge from the internet. So the decline of business districts cannot only be blamed on the planning departments and councillors who let supermarkets build in out-of-town retail parks.
It's down to consumers at least as much. If you don't use your high street, don't be surprised if it's not there much longer.
And beware, pointed out consultancy Colliers International last week, because high streets have reached a critical stage, with actions in the next few years vital to their survival.
Tom Johnston, Colliers' head of retail in Scotland, stated: "The next few years will determine the future of our high streets and we urgently need to create the right environment, which will allow these areas to find their new place in the community.
"For too long we've taken the heart out of these communities and as offices, schools, local government and retailers have dispersed, people no longer have a reason to come back.
Independents' Day
Locally-owned shops are a sign of vibrancy, and some town centres - Inverurie and Perth among them - have marked America's Independence Day on Thursday with their own celebration of independent stores.
We've also heard what the Scottish government-appointed expert group has in mind for our town centres.
It's worth noting what it doesn't say. There's little explanation of what's gone wrong. There's little blame game being played. It's a bit short on analysis, and it's not that big on answers either.
It lacks a prescriptive approach to what a healthy town centre should look like. Implicitly, it seems to recognise there are issues about traffic, public transport, parking, housing, rurality, local spending power and existing built heritage that will lead to very different solutions in different places.
And the report is also, mercifully, lacking in any recommendations for further task forces or numerous bureaucratic solutions.
It's clear that the outcome of the Town Centres review reflects its chairman, Malcolm Fraser, an architect to trade.
His business is to understand buildings and space and how people interact with each other, in and around them. To him, shopping is a form of "drama", and towns are where humans indulge their natural instinct for being together.
He's also an Edinburgh boy, which may inform his emphasis on adapting existing buildings rather than reaching for the wrecking ball or greenfield site.
Likewise, Edinburgh is a city which shows you how important it is to have a city centre where people live, and a diverse range of them, instead of one that clears out at night.
Work, live, play
With that background, the report sees shopping as only a part of what's needed to make town centres function properly. It's more about working, living and playing than about selling and buying stuff.
That's a stark contrast with the approach taken in Whitehall, where shopping guru Mary Portas, trailing TV stardust, was put to work on the high street issue.
She came back, as you might have predicted, with a personal vision of how retail can be rejuvenated.
There's a lot in common with the Scottish report, but more emphasis on removal of red tape.
Parking restrictions could be eased to bring more people into towns, said Portas, with more people given a push to get involved in market trading, strong "town teams" to direct activities, and not just a "community right to buy", but the intriguing notion of a "community right to try".
Town centre first
The more holistic Fraser approach (no relation, by the way) is much more sparing in its specifics.
It points to the inconsistency of charging VAT on town centre building repairs, but not on new buildings out of town.
It suggests changes to business rates that tilt the finances towards the "town centre first" presumption wanted in the planning system.
It heads into risky territory with the suggestion that public services being pushed onto new sites for co-location and to operate more cheaply should be required to think again.
The savings may be illusory when the whole public sector and public realm is taken into account, it's being argued.
That may not be a welcome observation to be making to Scottish ministers who are pushing through the closure of small town courts.
It's also a challenge to the direction of travel for the Scottish Futures Trust, which has the task of more of that co-location in public service hubs.
Bustling for business
The Fraser report highlights the poor use of flats above shops, and looks for ways to get landlords and housing associations working together to change that.
Its vision is about a range of people - including those growing fastest in number, the single and the elderly - who might prefer the community of being in a town centre, with ease of access to shops, leisure and the pub.
And they're the people who have good reason not to want their own car.
Sufficient numbers of such people create not just footfall for shops, but that crucial ingredient for a town's vibrancy of bustle.
Numbers can help make streets more interesting, and safer, particularly if footfall continues after the shops have closed in the evening.
It's an unusual objective of public policy to create "bustle", but it's not a bad one.