Jobs saved after Internacionale sold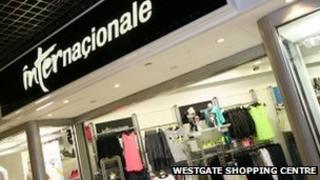 More than 1,500 jobs have been safeguarded at loss-making fashion chain Internacionale after it was sold as a going concern by administrators.
Internacionale has 114 remaining stores across England, Wales, Scotland, Northern Ireland and Isle of Man.
It was sold to Internacionale UK, a new company backed by existing shareholders.
Administrators Ernst & Young were called in after efforts to restructure the Glasgow-based business failed.
The pre-pack sale followed the closure of 18 Internacionale stores last weekend.
Ernst & Young said the new owner would honour valid returns, customer gift vouchers and orders where part-payment deposits for goods had been made.
Joint administrator Tom jack said: "High street retailers have faced unprecedented conditions over recent years, and the market for fashion clothing has become increasingly competitive.
"The business has been significantly loss-making over recent years and although the directors have sought to restructure and reposition Internacionale, with significant cash investment from shareholders, it has not proved possible largely because of the high fixed costs of the business.
"This has resulted in the retailer being unable to continue to operate outside of administration."
He added: "The business will continue to trade without interruption, all of the 1,550 jobs have been transferred to the new owner and the future of Internacionale on the UK and Ireland high street has been safeguarded."