Legal firm Dundas & Wilson outlines new growth strategy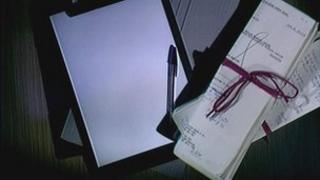 Leading law firm Dundas & Wilson has outlined a "new strategic direction" in a bid to turn around falling turnover and profits.
The firm, which has offices in Glasgow, Edinburgh, Aberdeen and London, said turnover fell from £54.5m in 2012 to £48.7m in the year to 30 April.
Pre-tax profit dropped from £16.2m to £12.8m, while profit per equity partner (PEP) fell from £210,000 to £164,000.
Dundas & Wilson said it had been a "transitional year" for the firm.
In August 2012, it brought in a new leadership team to "reshape and reposition" the business as it struggled to deal with a challenging legal services market.
It elected Caryn Penley and Allan Wernham as joint-managing partners and Laurence Ward as chairman.
The firm said it was now focusing on its key areas of strength and "responding pro-actively" to current market conditions and changing client needs.
'Tough decisions'
In a joint statement, the leadership team said the figures for 2012-13 reflected "the changes required to reposition the firm for future growth".
It stated: "The firm's financial performance last year was bound to be impacted by the tough decisions we have taken to reshape our business and to build a platform for sustainable growth going forward.
"We are very ambitious and we have a clear view of our business priorities.
"Accordingly, we will continue to target investment into expanding and diversifying our client base and further developing the business processes, tools and skills that enable us to deliver the highest quality of service and exceptional value for money that clients demand."
The statement said there were early indications that the new approach was paying off.
"Activity levels rose during the financial year, with the firm diversifying its client base and completing a number of major deals, including the sale of national house builder Cala, advising Land Securities on Trinity Leeds - the largest shopping centre to open in Western Europe this year - as well as the $1bn refinancing of the Wood Group," it added.
The firm has 73 partners and 450 staff.