Wood Group PSN wins major contract in Papua New Guinea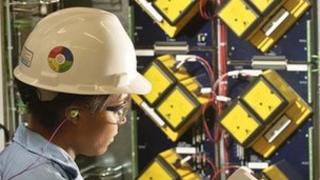 Wood Group PSN (WGPSN) has won a contract worth up to £450m to support ExxonMobil's liquefied natural gas (LNG) operations in Papua New Guinea.
Under the deal, the energy services firm will provide brownfield engineering and procurement support to ExxonMobil subsidiary Esso Highlands.
It includes building and maintenance services for a gas conditioning plant and an LNG plant.
The five-year deal comes with two two-year extension options.
The contract is estimated to be worth between £300m and £450m, based on overall spend over the deal's lifetime.
Matt Gavin, managing director for WGPSN Australia & Asia Pacific, said: "We are thrilled with the award of this contract, which enables us to cement our position in the Asia Pacific LNG market.
"WGPSN has a long history with ExxonMobil globally, providing operations and technical support through integrated brownfield and engineering service contracts in Australia and Asia Pacific, the United States and Africa."
The Papua New Guinea LNG project includes natural gas production and processing facilities, onshore and offshore pipelines and liquefaction facilities.
WGPSN was formed in April 2011, following the merger of Aberdeen-based Wood Group's production facilities business and production services network.
The merger created one of the world's largest brownfield service providers, with annual revenues of about $3bn (£1.95bn) and a 28,000-strong workforce operating in more than 35 countries.