Energy schemes drag on power firm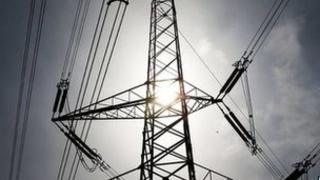 The parent firm of Scottish Power has said energy efficient schemes in the UK had a €95m (£81m) negative impact on its latest results.
Iberdrola reported first half earnings of €4.1bn (£3.5bn) and net profit fell 2% to €1.7bn.
The utility's profits were better than expected, however they were dragged down by weakness in Brazil and higher taxes in Spain and Britain.
Iberdrola's share price rose slightly on the news.
In the UK, Iberdrola said its performance was helped by increased production due to colder temperatures.
It increased its Scottish Power customers base in the UK by 7.3%.
Iberdrola said it paid 79% more in taxes and levies in the six months to June compared with a year earlier.
This was down to a new generation tax in Spain and energy efficiency programmes in the UK, where it owns Glasgow-based Scottish Power.