Edinburgh audio chip maker Wolfson cuts losses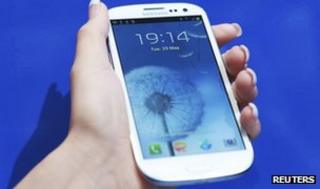 Edinburgh audio chip maker Wolfson Microelectronics has narrowed its losses and has reported a 32% growth in revenue.
In the first half of the year, the company made a loss of $8.8m (£5.7m) compared with $11m (£7.1m) in 2012.
During the period the group signed contracts with Samsung, Lenovo and Sharp.
The growth in revenue was not as strong as expected after a slowdown in sales of some Samsung products.
Chief executive, Mike Hickey, said: "Revenue growth moderated in the second quarter due to widely reported lower-than-expected end product sell-through at some key customers.
"We expect this to continue to impact revenue over the next few months, as customer inventory is run down, before growth resumes."
However, he said the company's growth prospects for its key products were "accelerating", especially in fast-growing markets such as China.
He added that this gave Wolfson "increased confidence in the underlying strength of our business".