Scottish Water to invest £3.8m in Dumfriesshire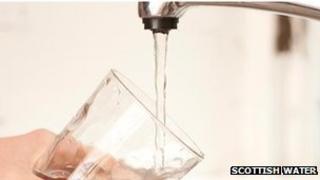 Scottish Water has said it is investing £3.8m to improve and safeguard the water supply in the Stewartry area of Dumfries and Galloway.
Work began last month to build 9.4km of water mains.
The section between the new Killylour water treatment works to the Lochenkit plant should be finished by the end of the year.
The new pipeline means Lochenkit will be closed down, as water volume and quality will have been increased.
Engineers will not have to rely on alternative networks when demand is high and supply is low.
Nigel Graham-Smith, Asset and Investment Manager at Scottish Water, said: "This is part of Scottish Water's ongoing investment programme to make sure our customers in Dumfries and Galloway enjoy clean, fresh water for many years to come."
The organisation said it is confident the work will be completed as quickly as possible, with minimal disruption to customers and road users in the area.
The water supply in question serves a population of 1,500 in several communities, including Corsock, Crocketford, Springholm, Kirkpatrick Durham and Edingham Industrial Estate.