End of rates relief on empty offices 'has lowered rents'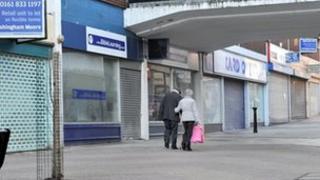 The end of business rates relief on empty offices is set to lower rents in some locations, according to a leading commercial property firm.
CBRE was commenting as it published its review of the first half of 2013.
It showed there had been strong demand, notably in Aberdeen, as firms in the oil and gas expanded staffing.
In prime locations, rents are expected to rise from the current level of £31.50 per square foot.
It is expected there will be more speculative development of offices in the second half of the year.
Glasgow is seeing three such developments, in Queen Street, West Regent Street and St Vincent Plaza, due for completion from late next year.
Prime rents were holding up on Clydeside, according to the CBRE report, due to the reduced availability of quality space.
There is demand from local companies, and also from the outsourcing sector and inward investors.
Lying empty
But with the new office blocks heading for completion, landlords will want to secure tenants.
The pressure is raised by the increased cost of keeping offices lying empty.
Since a change introduced by the Scottish government in April, business rates relief on empty offices has fallen from 50% to 10%, making it more expensive for landlords who cannot find tenants.
Audrey Dobson, of CBRE's Glasgow office, said: "Against a backdrop of improving occupier demand developers are now investing again in the city".
In Edinburgh, there are signs of rising rental costs for office space, expected to reach 8% in the second half of this year.
Demand for space has been led by public sector and representative organisations, while Napier University has acquired a site at South Gyle to the west of the capital.
The commercial property specialists' report says there is a shortage of top grade stock in Edinburgh city centre, with rents pushed up to £28 per square foot.