RBS bank sells Indian operations to Ratnakar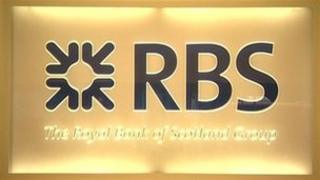 Royal Bank of Scotland has agreed a sale of part of its Indian operations to the Ratnakar Bank.
It includes the transfer of 120,000 customers across its business unit, credit cards and mortgages.
The sale is part of RBS's move to run down non-core work in Asia, though it will still have a presence in India.
Moves towards a deal to sell the business to HSBC fell through last year, leaving RBS to run off much of its operation in India.
The sale to the small, private sector Ratnakar Bank should provide continuity of service for the customers, and staff will transfer.
RBS, which is 81% owned by the UK government following a bail-out in 2008 and 2009, will retain some private banking in India as well as a corporate banking presence, with offices in 10 cities.
Rajeev Ahuja, head of strategy and markets at Ratnakar Bank, said: "This business fits very well with our growth strategy. Over the last three years the bank has been building scale and this transaction enables us to fast track our growth on multiple counts.
"RBS had built an extremely high quality business in India which is rich in current accounts and it will be our endeavour to ensure that we not only maintain the existing customer proposition, but also enhance it further."
The deal is subject to approval from the Competition Commission of India (CCI).