Caledonian sleeper train franchise improvements outlined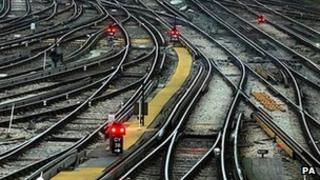 Rail companies competing for the Caledonian sleeper franchise have been told the service must be "emblematic of the best of Scotland".
The tender document outlines a series of improvements to be made on board.
They include the introduction of en suite lavatories in business class berths, new wi-fi facilities, and improved security.
Bidders have been asked to provide showers for all sleeper passengers at key stations.
They will also consider whether it would be practical to introduce on-board showers.
Transport minister, Keith Brown MSP, said: "The Scottish Government is reinforcing its commitment to the sleeper, and underlining this with investment in the rolling stock to transform the service, support for a fifteen year contract, and key improvements like wi-fi throughout the train with booster equipment to maximise signal strength.
"I believe the improved specification in the invitation to tender to be issued to bidders will secure a transformed future for the Caledonian Sleeper and deliver a new and enhanced service emblematic of the very best of Scotland."
Three firms are in the running to take over the operation of the Caledonian Sleeper service next summer.
Aberdeen-based First Group, which already runs the service, is facing competition from Arriva Night Trains and Serco.
The sleeper service connects Inverness, Fort William, Aberdeen, Edinburgh and Glasgow with London.