Business rates squeeze Goals' profits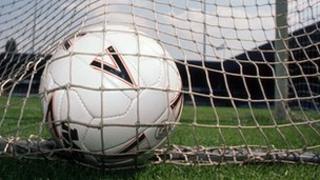 Goals Soccer Centres has reported a fall in profits on the back of a decline in leisure spending and a rise in business rates.
The East Kilbride firm made a pre-tax profit in the first half of this year of £4.1m compared with £4.4m in 2012.
Goals said its business rates increased by £5,000 per centre with a total bill of £0.2m.
Bar and vending sales fell by 7% although spending on corporate events and birthday parties both increased.
Birthday parties grew by 10% and corporate events by 34% - however the bulk of the company's business is football and spending there was flat.
Overall sales at the group increased by 2% to £16.6m.
Goals has 43 soccer centres in the UK and one in Los Angeles and said there was the potential for a future rollout in the US.
Keith Rogers, managing director of Goals, said: "We have grown rapidly in recent years and now have a successful national brand with 44 centres. Following this period of rapid growth, 2013 has been a year of consolidation.
"We have strengthened our operational team, are developing our plans for new digital-enabled technology and continue to listen to our customers to ensure we have a product that remains focused on delivering an unrivalled customer experience."