Aberdeen Asset Management fined £7m for failings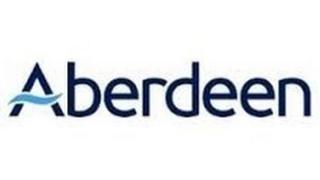 Investment firm Aberdeen Asset Management (AAM) has been fined £7.2m for failing to look after client's money properly.
The Financial Conduct Authority (FCA) said the company had not properly identified customers' money when it was placed with third party banks between September 2008 and August 2011.
This meant it could not properly be protected.
AAM said the breaches were inadvertent and that it had amended its procedures.
The FCA said that "client money rules are designed to ensure that if a firm fails, money held on behalf of its clients is clearly identified, protected and returned as soon as possible" and that AAM had thought the rules did not apply to it.
The regulator also found that the north east company had "used inconsistent naming conventions when setting up these accounts, which created uncertainty over who owned these funds".
According to the FCA, the average daily balance in the third party accounts was £685m and clients would have faced a delay in getting money returned if Aberdeen had become insolvent.
Tracey McDermott, director of enforcement and financial crime, said: "Proper handling of client money is essential in ensuring that markets function effectively.
"Where they fall short of our standards, firms should expect the FCA to step in and take action to avoid a poor outcome for their clients and, ultimately, consumers."
Aberdeen cooperated with the FCA and as a result received a reduced fine.
In a statement to the stock exchange, AAM described the breach in rules as "inadvertent" and said no clients had suffered any loss as a result of the breaches.
The company said it regretted the situation and had amended its procedures.