Colliers International say 'signs of recovery' in hotel sales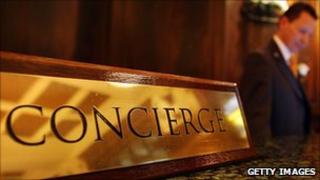 There are positive signs of a recovery in Scottish hotel sales, according to Colliers International.
The property firm said local as well as national and international buyers were now "shopping" for hotels north of the border.
About half of the sales it has recorded in the past year went to first-time buyers.
Colliers added it expected an increase in hotel transactions in Scotland to continue for the rest of the year.
The property company reported a 28% year-on-year rise in UK transactions in the 12 months to July.
Alistair Letham, director of Colliers International hotels agency in Scotland, said: "We are expecting a continued increase in hotel sales transactions in Scotland for the remainder of 2013, in part spurred on by the likely increase in distressed sales, improved availability of funding and continued acceptance of market realism.
"Perhaps a more significant factor is that around half of these sales were to first-time buyer operators.
"We recently marketed three hotels on Skye for sale and received nine offers, all within eight weeks of market launch.
"This was echoed earlier with the Watermill Hotel, Paisley, when seven offers were received at a closing date."
He added: "A further encouraging sign is that hotel development is back on the agenda in Scotland which, coupled with the buzz around the 2014 Commonwealth Games and the Ryder Cup, provide a welcome boost to the hotel sector."