Faroe Petroleum cuts 2013 production forecast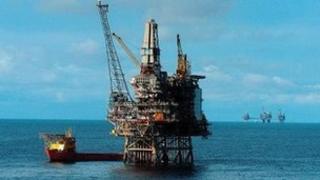 Faroe Petroleum has revised down its production forecast for the full year, following an extended shutdown at its Njord field in the Norwegian Sea.
The company said it expected an average 2013 production of 5,500-6,500 barrels a day, compared with an earlier estimate of 7,000-9,000 barrels.
The Njord A facility was shut down for maintenance by operator Statoil.
Production at the Njord and Hyme fields is not expected to resume until the second quarter of 2014.
Aberdeen-based Faroe said the initial forecast for resumption was around the end of this year, but this was pushed back following a meeting with Statoil.
In its interim half-year results to the end of June, Faroe reported a net average of 7,477 barrels of oil equivalent per day, down from 8,581 in the first half of 2012.
More than 98% of production came from the Njord, Hyme, Brage and Ringhorne East fields in Norway and the Blane field in the UK.
Faroe said the decline in average production had little impact on revenue, which was only marginally down from £90.6m to £89m as a result of higher commodity prices.
Faroe is now preparing for its "most active exploration and appraisal drilling campaign to date" with six, high-impact exploration and appraisal wells to be drilled in Norway over the coming months.
'Extremely active'
Chief executive Graham Stewart said: "2013 is proving to be an extremely active year for Faroe.
"We have completed three exploration wells, and have recently commenced drilling on the first of six wells to be drilled over the coming period - all located close to existing producing fields and infrastructure."
He added: "With excellent cashflow, existing cash balances and available debt facilities, Faroe is in a strong position to progress our multi-well drilling campaign and pursue further investment and acquisition opportunities designed to unlock the value of our current tax losses, generate further cash flow and create significant shareholder value."
Faroe focuses on the northern seas of the North Sea, Norwegian Sea, Barents Sea, Atlantic Margin, as well as new Arctic frontier regions.