Border Biscuits to expand factory premises in Lanark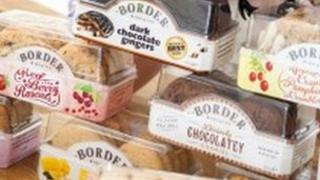 A Lanarkshire biscuit maker is to expand its factory premises after securing "substantial" bank loan facilities.
Border Biscuits will use the money to build a new warehouse at its site in Lanark in order to increase storage and improve facilities.
The move stems from the introduction of a new automated production line two years ago.
The line boosted volumes, forcing the firm to store some stock outside.
The company produces, on average, 300,000 packets of biscuits a week.
In 2011 Border Biscuits was awarded £335,000 by the Scottish government to fund an extension to the factory and pay for a fully automated biscuit production line, an oven and conveying and packing equipment.
The cash was awarded through the Food Processing, Marketing and Co-operation Scheme, which backs small to medium enterprises across Scotland.
Founded in 1984, Border Biscuits now produces more than 30 varieties and supplies major UK supermarkets as well as the food service sector and wholesalers.
Export sales
The company said the new warehouse would create "an option for future expansion."
While exports currently account for less than 10% of sales, Border Biscuits is seeking to develop its overseas markets.
Border Biscuits financial director Caryl Hamilton said: "The partnership we have embarked on with Clydesdale Bank will help to transform the business.
"After experiencing strong growth over the last few years, adding space to our Lanarkshire facility is crucial.
"The extra space also gives us the option to expand in the future, without having to worry about where we put any new kit."
The company employs 150 staff and forecasts a turnover of more than £12m this year.