Big data firm SAS opens research centre in Glasgow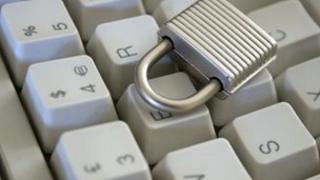 Big data analysis specialist SAS has opened a new research and development centre in Glasgow which will focus on combating fraud and financial crimes.
A total of 94 advanced analytics posts will be created at the facility over the next four years.
The move also safeguards 126 SAS posts based in East Kilbride.
The US firm said it would position Scotland as "an international centre of excellence" for developing solutions to tackle fraud and bolster security.
The creation of the new centre follows a grant of £1.3m awarded by Scottish Development International.
'Scottish potential'
Senior SAS executive Mikael Hagstrom said: "SAS is proud to be building on its existing operations in Scotland.
"We initially established a global research and development team to create business applications to help modernise law enforcement, improve public safety and enhance national security.
"The initial investments allowed SAS to see the real Scottish potential with easy access to Europe, the excellent pool of talent from universities and its strong culture of innovation."
He added: "Using this experience, we will fortify our efforts in thwarting financial crime and fraud through this new facility and also focus SAS global R&D centres on advancing the development of big data analytics as the engine of the information economies across the world."
SDI chief executive Anne MacColl said: "Data analytics is an area of significant growth potential and one in which Scotland is well placed to take a leading role as part of the global opportunity that big data represents."