Lloyds Banking Group to boost lending to SMEs by £1bn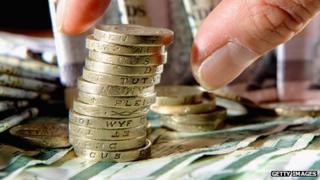 Lloyds Banking Group has announced it is to increase its lending to UK small and medium sized businesses (SMEs) by a further £1bn this year.
It has also vowed to double the £500,000 limit its local managers can lend without central approval.
The bank said the move would help small firms "harness vital growth opportunities" as the economic recovery continues to gather pace.
The commitments are part of a new "SME Charter" announced by the bank.
They include a promise to help 100,000 start-up firms get off the ground this year.
Lloyds Banking Group includes brands such as Bank of Scotland and TSB.
'Fair and transparent'
Bank of Scotland Commercial Banking managing director Alasdair Gardner said: "This new Charter clearly sets out the pledges we are making to our customers.
"We will be fair and transparent in all of our dealings with our customers; and will provide broader support through our relationship managers and business specialists, as well as a growing number of business mentors."
Last week, the Scottish Parliament's economy committee said new sources of credit were needed for SMEs.
The committee found RBS and the Bank of Scotland together accounted for some 70% of lending in 2012, and called for greater competition in the industry.
It said enterprise agencies needed to have a better knowledge of different finance models and concluded they would then be better placed to advise SMEs on alternatives to traditional bank lending.