Litigation firm HBM Sayers merging with Berrymans Lace Mawer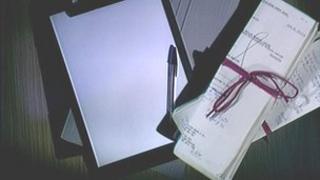 Scottish litigation specialist HBM Sayers has announced it is merging with rival firm Berrymans Lace Mawer.
The merger will create a £100m risk and insurance law business with 170 partners, 630 lawyers and technical experts and a total of 1,550 employees.
The new entity, BLM, will operate from 12 offices across England, Ireland, Scotland and Wales.
The firms, which are both established in the general insurance sector, expect to complete the merger by 1 May.
HBM Sayers, which was formed in 1999 following the merger of Hamilton Burns & Moore and Cochran Sayers & Cook, has offices in Glasgow, Edinburgh and London.
The firm employs more than 80 staff in Scotland, with 16 partners and an in-house QC.
During its last financial year, it turned over about £7.3m.
'Unique' firm
David Taylor, chairman of the HBM Sayers management board, said: "BLM will be about more than just claims. It will be a modern risk and insurance law business.
"Although we work with many of the top global insurers, our client base also includes large numbers of corporate insured businesses, and health and public sector bodies. We'll be unique in the way that we're embedded in the wider risk and insurance world."
Mike Brown, senior partner at Berrymans Lace Mawer, said: "We're excited about helping our clients to save time and money reducing risk, resolving disputes and managing claims.
"As BLM we will be able to do that across more lines of business and in more locations for more clients.
"The combination will give us a competitive edge at a time when Scotland's legal market is changing, presenting our business with significant opportunities."