Drinks firm C&C Group buys rest of wholesaler Wallaces Express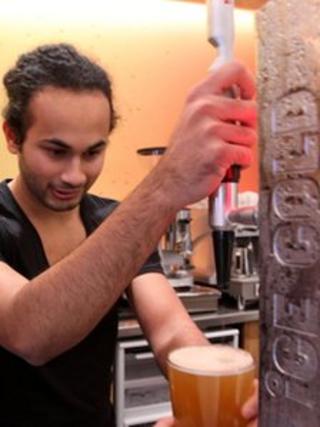 The company behind Tennent's lager and Magners cider has bought the remaining 50% stake in wines and spirits wholesaler, Wallaces Express.
C&C Group initially bought half the wholesaler in March 2013 in a move which it said was in line with its plan to build a "multi-beverage platform" in the Scottish drinks market.
Wallaces Express is Scotland's largest independent wines and spirits wholesaler employing 296 people.
It will be branded as Wallaces TCB.
John Gilligan, managing director of Tennent Caledonian Breweries, which is part of C&C Group, said: "Since taking a 50% stake in Wallaces Express a year ago, we have worked to provide our customers with a one stop shop for all their alcoholic and soft drinks."
He added: "Our decision to acquire the business outright represents further investment by C&C in Scotland and is the latest stage of our plans to put customers at the heart of our support for the independent on-trade.
"We plan to grow the business further, finding more opportunities for cross-selling to our customers, particularly in wines and spirits and soft drinks."
Wallaces was established in Ayr in 1875 before evolving into a drinks wholesaler in the 1980s.
It operates distribution depots in Irvine, Coatbridge, Dumfries, Lanark, Kintore and Inverness.