New bankruptcy laws passed by Scottish Parliament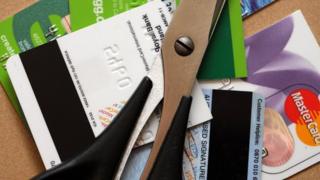 New bankruptcy laws passed by Holyrood will create a "financial health service for Scotland", according to the Scottish government.
Mandatory financial education for those in need is at the centre of the legislation, which was passed by a unanimous vote.
Enterprise Minister Fergus Ewing said the measures would help prevent future insolvencies.
But Labour's Jenny Marra said the new laws would "hold Scots in bankruptcy".
As part of the Bankruptcy and Debt Advice (Scotland) Bill, compulsory money advice from an approved adviser will be given to those most in need - such as people who have been bankrupt more than once - to make them aware of all solutions.
As part of the measures, those applying for bankruptcy will be able to do so online for the first time.
The Scottish government had previously said the new legislation was also about striking a better balance between the rights of debtors and the rights of creditors.
'Different stands'
Mr Ewing said: "We know that the proportion of people entering bankruptcy with low incomes and little by way of assets has risen.
"These are people who may be affected by the UK government's welfare reforms, such as the iniquitous bedroom tax, and who may also be struggling with the burden of high-interest payday loans.
"We will have a financial health service that brings together different strands and sources of information and advice, so that anybody with a concern or an issue to do with debt or borrowing can find, in one place, the help and assistance that they need."
But opposition MSPs questioned measures in the legislation which could mean those who become bankrupt are made to pay debts for four years instead of three.
Ms Marra said the change would ''hold Scots in bankruptcy for longer than in any other part of the United Kingdom''.