Minoan Travel hails 'outstanding progress' as sales increase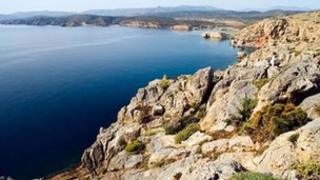 Travel firm Minoan Group said it had made "excellent" progress throughout the year as the company reported an increase in sales.
The Glasgow-based firm said total transaction value was up 37% to £51.2m in the year to 31 October 2013.
Minoan's major hotel and leisure development in Crete was granted fast-track status during the period.
Chairman Christopher Egleton said the company had seen 12 months of "outstanding progress".
"We have never been closer to realising management's ambition of developing the group into a successful international travel and leisure business," he said.
He added: "We look forward to the coming year with every expectation of delivering further significant improvements, both operationally and in terms of enhancing shareholder value."
A final decision on the Crete project is expected soon.
Minoan has made a number of acquisitions in recent years.
Last month it bought Aberdeenshire-based Martin Singer Travel.