Hundreds of jobs confirmed with Statoil Aberdeen HQ selection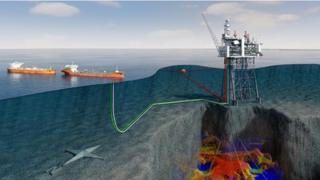 Seven hundred new jobs have been confirmed by offshore firm Statoil after it selected a new UK North Sea head office in Aberdeen.
The Prime Four business park base will be the operations centre for developing the Mariner field, creating 200 onshore and 500 offshore jobs.
The Mariner field is about 150km (93 miles) east of Shetland.
Statoil expects to start production from Mariner in 2017 and the field is expected to produce for 30 years.
Statoil and the business park's developers, Drum Property Group, are in the process of finalising terms for the new base.