Gas meter firm SMS buys Utility Partnership for £14m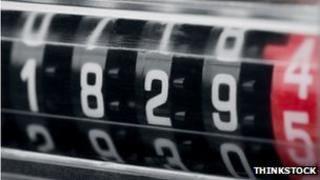 Glasgow-based gas meter firm Smart Metering Systems (SMS) has expanded into the electricity sector by buying Utility Partnership Ltd (UPL) for £14m.
SMS will pay £9.7m in cash, with the rest being met by the issue of shares.
UPL manages electricity meters across the UK and offers connections, design, meter installation, data management and energy management services.
Last year Cardiff-based UPL reported annual turnover of £11.1m, with profits before interest and tax of £2m.
It has managed and installed more than 80,000 meters for the UK's electricity suppliers.
SMS chief executive Alan Foy said: "The acquisition of UPL will enable SMS to expand its service offering across the gas and electricity sectors, and the enlarged group will now offer a fully integrated service in these markets.
"It positions the enlarged company as a dual gas and electricity service provider and establishes a base from which we can enhance our existing respective client relationships."
He added: "It will ensure that SMS is well positioned with suppliers of domestic gas and electricity for the future UK domestic smart metering roll out."
Smart meters are devices designed to show suppliers and customers exactly how much gas and electricity is being used.