Goals Soccer Centres buys new centre in Newcastle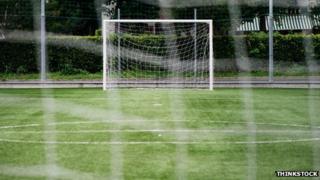 Five-a-side football company Goals Soccer Centres has bought a new centre in Newcastle as part of an expansion drive.
The acquisition on 21 March was confirmed by chairman Keith Edelman at the company's AGM on Friday.
He also reported that the East Kilbride firm had raised about £11.4m in a share placing in early March.
The cash is being used in part to "accelerate the controlled roll-out" of new centres in the UK and US.
The firm currently has more than 40 centres in the UK and one in the American city of Los Angeles.
Mr Edelman also announced that Goals remained "on schedule" to add another centre this year and three more centres, including one in the US, during 2015.
He added that trading during the current financial year had been satisfactory and in line with expectations.