Non-stop Edinburgh to Philadelphia flight launched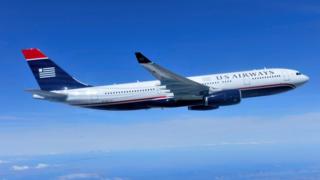 An airline has launched a new non-stop flight between Edinburgh and Philadelphia.
US Airways will operate the scheduled service which will fly daily until October.
The service is the first time the route has been served from the Scottish capital.
The Scottish government said the link would help boost tourism and business links between the two countries.
Sir John Elvidge, chairman of Edinburgh Airport, said: "We're delighted to welcome US Airways into the Edinburgh Airport family and congratulate them on their inaugural flight to Philadelphia.
"This new daily service, the first of its kind from Edinburgh, marks the start of a new partnership with US Airways and one we're confident will be hugely popular with passengers on both sides of the Atlantic."
'Exciting time'
He added: "This summer will also be a hugely exciting time to visit Scotland, with the Ryder Cup and Homecoming likely to draw huge numbers of American visitors."
The flight's outward journey departs at 10:40 and arrives in the American city at 12:50 (local time).
Transport Minister Keith Brown said: "This new service will help build stronger business and tourism links between the two countries by reducing the need for travellers to take extra connecting flights via London or the continent, making Scotland an even more attractive destination."