Cloud storage firm Iomart reports surge in profits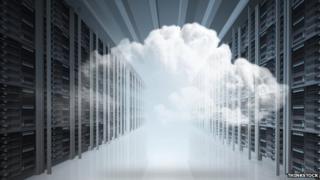 Cloud computing firm Iomart has reported a surge in revenues and profits, driven by organic growth and the impact of acquisitions.
The Glasgow-based company saw revenues climb by 29% to £55.6m in the year to the end of March, with its hosting business growing by 40% to £44.7m.
Adjusted pre-tax profit rose by 37% to £14.6m.
Iomart said it was well placed to deliver a wider range of cloud services to its customer base.
During the year, Iomart increased its European footprint and dedicated server expertise by buying Hampshire-based Redstation for a maximum consideration of £8.1m.
'Long-term opportunity'
It also acquired a major presence in the cloud backup and disaster recovery market through the acquisition of Backup Technology Holdings for £23m.
The company also confirmed it had completed the fit-out of about 600 racks of data centre space in Maidenhead, Berkshire.
Iomart now owns and operates data storage centres in eight locations throughout the UK, including Glasgow, London, Manchester and Nottingham.
Chief executive Angus MacSween said: "We continue to believe in the long-term opportunity for Iomart as IT spending moves towards the 'cloud', as networks and connectivity expand and mobility increases."