Queen's Speech: Legislation outlined for North Sea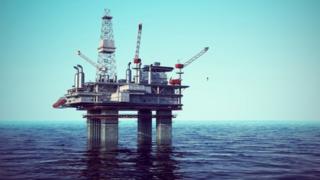 Legislation to help maximise the extraction of resources from the North Sea could be introduced at Westminster before the summer recess, according to Scottish Secretary Alistair Carmichael.
He was speaking after a bill to implement recommendations by Sir Ian Wood on boosting oil and gas production was outlined in the Queen's Speech.
It includes creating a "larger, better resourced regulator".
Clauses will be introduced later to set up a "super agency" for the North Sea.
It will be tasked with supporting the government and industry in maximising economic recovery.
Scottish Energy Minister Fergus Ewing has said that only independence would give Scotland the powers to maximise its natural resources.
Sir Ian Wood's report said industry changes would boost oil production and add "at least" £200bn to the economy over the next 20 years.
The UK government, which accepted the report's recommendations in full in February, said it was introducing new measures in order to "put the principle of maximising economic recovery of petroleum in the UK into statute".
The bill will also put forward a levy-making power so that the costs of funding a regulator can be paid for by industry rather than by the taxpayer.
'Correct prescription'
Industry body Oil & Gas UK said it strongly supported the Wood report as "a correct prescription" for the North Sea but added it did not agree that the whole cost of the new regulator should be borne by industry.
Chief executive Malcolm Webb said: "We must disagree with the government seeking to absolve itself from all financial involvement or responsibility for the new regulator.
"This is not a question of the size of the bill. Production taxes paid by this industry each year run into many billions of pounds and the total cost of the new regulator will be a very tiny fraction of that.
"It is rather a question of good governance, transparency and fairness that at least a part of the cost of the regulator should continue to be borne by the Department of Energy.
"We look forward to hearing further progress soon on the formation of the regulator."