Scottish new car sales rise sharply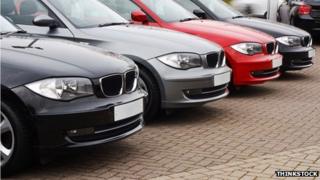 New car sales rose sharply in Scotland last month and outstripped the UK as a whole, according to industry figures.
A total of 17,800 units were sold north of the border in May, which was 15.8% higher than the same period last year.
The UK experienced an increase of 7.7%, with 194,032 units registered.
Scotland's top selling model was the Vauxhall Corsa, which saw sales climb from 640 units in May 2013 to 959 last month. The next most popular cars were the Ford Fiesta and the Renault Clio.
The Dacia Sandero was in 8th place, having climbed from just 89 registrations last May to 367.
The figures were released by the Society of Motor Manufacturers and Traders.
The Scottish Motor Trade Association welcomed the rise in sales.
Chief executive Douglas Robertson said: "We are delighted that the May figures show a continued increase.
"We believe this is evidence that Scottish consumers are aware we're coming out the recession and further evidence that Scottish consumers are aware of the low running costs of cars and the fantastic choice and offers available to them."