Inward investment to Scotland 'highest in 16 years'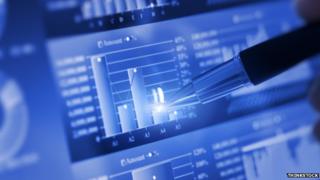 Foreign investment into Scotland has reached its highest level for 16 years, a report has shown.
Accounting firm EY (Ernst and Young) also said that Scotland remained second only to London as a place foreign firms want to do business in the UK.
The firm identified 82 projects where overseas firms invested in Scotland last year, up from 76 the year before.
However, there was a fall in the number of jobs they gave rise to, attributed to a decline in manufacturing.
The number of jobs generated fell for a second consecutive year, from 4,876 to 4,165, according to EY's annual Attractiveness Survey.
The US remained Scotland's biggest source of foreign investment, accounting for 39.5% of all projects.
Scotland was found to be more reliant on US investment than the UK as a whole and has been more successful in securing French, Norwegian, Swedish, Canadian and Irish investments.
However, it failed to keep pace with the UK in securing investment from the emerging economies.
The findings also showed:
Over the past decade Scotland enjoyed a relatively broad spread of projects across different regions of the country
Just 18% of projects secured during 2013 were in manufacturing, narrowly ahead of the UK figure of 16%, but a decline from 32% of projects the previous year
The declining proportion of manufacturing projects was partly offset by a rise in the percentage focused on R&D
The proportion of R&D projects was well ahead of the overall UK figure, lending credence to the view that Scotland punches above its weight in science and technology.
The report goes on to warn that Scotland faces a battle to win the hearts and minds of global investors, as London and the south east becomes an increasingly powerful magnet for their money.
To help address this, the report urges the maximisation of global events to sharpen Scotland's competitive edge.
EY Scotland senior partner Jim Bishop said: "Scotland must increase efforts to sell its advantages to global investors if its impressive track record of securing FDI [Foreign Direct Investment] is to be maintained.
"The country is expected to gain a boost to its international profile this year as a result of the exposure afforded by the Glasgow 2014 Commonwealth Games and Ryder Cup and this should be harnessed as a competitive edge over most other areas of the UK."