Laundry firm Fishers hails improved finances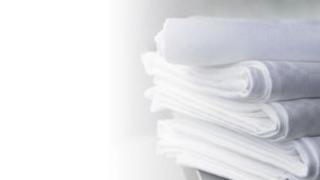 The Cupar-based laundry firm Fishers Group has reported a rise in operating profit and turnover.
The company, which rents out textiles to hotels and restaurants and launders them, announced a 7.5% growth in turnover to £35.8m in 2013.
Operating profit rose by 2.3% from £5.2m in 2012 to £5.3m last year.
Fishers said it expected 2014 to be a busy year, with the Commonwealth Games and Ryder Cup, and the company was well placed to capitalise on this.
The company was set up in 1900 and now cleans, irons and delivers more than two million items a week.
It works across a number of industries including healthcare, manufacturing and pharmaceutical as well as hospitality.
The firm runs from seven sites in Scotland and recently expanded its operation in the North of England.
The company said Bruce McHardy, Fishers' managing director, was retiring and would be replaced by Michael Jones who has been deputy managing director of the business since 2012.
Mr McHardy said: "We consolidated our position in Scotland during 2013 and made further advances in the north of England linen rental and laundry market, while further growing our workwear and cleanroom businesses."
He added: "The start of 2014 has seen strong competition but this promises to be a big year for the hospitality sector in Scotland and, as I hand over leadership of the business to Michael, I am confident that Fishers will play a major part in its success for the Scottish hotels, bars and restaurant industry."