Brightwork Group reports leap in pre-tax profits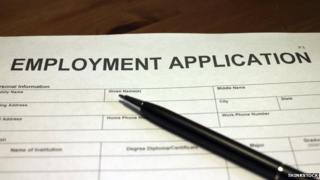 Recruitment specialist Brightwork Group has reported a leap in pre-tax profits, despite a slight decline in turnover.
The company, which has bases in Glasgow and Edinburgh, said profits rose by more than 27% to just over £1m in the year to December 2013.
Turnover was £31.5m, compared with £31.8m in 2012.
Brightwork said profits were lifted by "increased efficiencies" and a strong performance from its specialist recruitment arm, BWSR.
The company focuses on the professional, technical and managerial sectors.
However, Brightwork warned that it expected to see a slight profit fall this year.
Managing director Anthony Knight said: "This was our best-ever profit performance due to increased efficiencies put in place over the last two years.
"We have also invested heavily in people and infrastructure over the period, resulting in head count increasing by 20%.
"We also saw strong growth in our Specialist Recruitment and Office and Business Support divisions.
"We expect to see a slight profit fall in this current year but our medium-term business plan continues to anticipate a doubling of profits by 2017."