Global entrepreneurs coming to Scotland for business support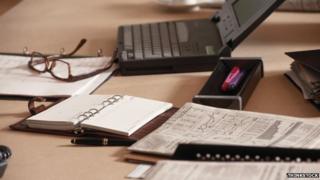 Entrepreneurs from as far afield as Brazil, China, India and Iran are coming to Scotland in an effort to grow their businesses.
More than a dozen teams will be hosted in "hatcheries" run by the Entrepreneurial Spark, a business support scheme for early-stage and growing ventures.
The entrepreneurs will be based in Edinburgh and Glasgow for up to a year.
The programme will include networking with peers from new Scottish ventures.
The entrepreneurs are being hosted as part of UK Trade & Industry's Sirius programme, which provides talented graduate entrepreneurs with an opportunity to win a place at a leading UK business accelerator.
Global teams
Among global teams taking part are Mexico-based Smash-a-Ball, an electronic board game for visually impaired children which allows them to improve cognitive abilities.
Iran and Germany-based BrandProx, which offers a marketing tool that enables clients to promote their business using word of mouth through Facebook users profile pictures, will also join the programme.
Entrepreneurial Spark chief executive Jim Duffy said: "We are delighted to welcome these teams to join us in Scotland, and the level of interest we've received from across the globe helps cement our feeling that Scotland is a really great place to launch a business.
"Our existing businesses being supported through the programme are all excited to meet the global teams and will provide a strong network for collaboration and idea sharing."