Galashiels firm ProStrakan buys Archimedes Pharma for £230m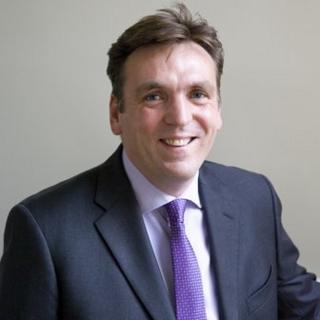 Scottish Borders-based drugs firm ProStrakan has underlined its European growth ambitions by buying cancer pain specialist Archimedes Pharma for £230m.
The Reading company's largest product is a fentanyl nasal spray, which is used in the management of breakthrough cancer pain in patients.
It has operations in the UK, France, Germany and Spain.
Archimedes is being sold to ProStrakan by a private company owned by Denmark's Novo Nordisk Foundation.
In 2013 Archimedes recorded revenues of £41m, up by 33% on the previous year.
Galashiels-based ProStrakan, which is a subsidiary of Japanese pharmaceutical company Kyowa Hakko Kirin (KHK), said the transaction "significantly" expanded its presence in Europe.
Chief executive Dr Tom Stratford said: "The acquisition of Archimedes represents a rare opportunity to enhance the scale of our successful European operations by adding a strong portfolio of high-value medicines as well as further strengthening our teams in major European markets.
"Since joining KHK three years ago, ProStrakan has grown from strength to strength, culminating in the delivery of a positive profit contribution for the KHK group in 2013.
"The acquisition of Archimedes is a further step in KHK's strategy of becoming a global specialty pharmaceutical company, as it significantly expands its presence in Europe."
In 2013 ProStrakan generated revenues of £155m, a 20% increase on the previous year.
Among its portfolio is an anti-nausea skin patch for cancer patients which is now available in the US and Europe.
'Good news'
The Scottish Lifesciences Association welcomed the acquisition of Archimedes, describing it as "good news for Scotland".
The industry body's chief executive, Scott Johnstone, said: "This is further evidence of Scotland's ability to develop globally successful life sciences businesses and of the growing importance of this vibrant sector to the Scottish economy.
"The track record of Scottish life sciences companies developing and offering innovative products and therapies speaks for itself and we congratulate ProStrakan - and Archimedes - on this deal.'"