Inverness to host workshop on Commonwealth exports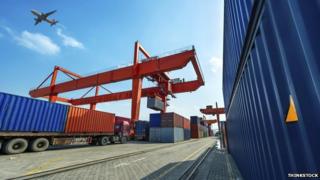 A free workshop is to be held in Inverness for Scottish businesses that want to start or increase overseas sales in Commonwealth countries.
Exporting specialists based in Asia will attend the event on 30 July.
It is being hosted by Highlands and Islands Enterprise (HIE) and Scottish Development International (SDI).
The workshop will focus on three of the Commonwealth's most significant economies - Australia, Singapore and India.
Staff from SDI and the Asia Scotland Institute will be on hand to cover topics such as market opportunities, political and economic considerations and routes to market.
Local businesses, including the Loch Ness Brewery and Moray-based ecological technology company Biomatrix Water, will also share their exporting successes and challenges.
According to figures from SDI, Australia is in the top 20 of Scottish export destinations.
Singapore is worth £500m in Scottish exports every year, while India is one of the fastest-growing economies in the world.
'Substantial opportunities'
Laura Robertson, development manager at Highlands and Islands Enterprise, said: "This event is being organised by HIE to bring some of the Commonwealth talent visiting Scotland this summer to the Highlands, to share their expertise.
"The combined gross domestic product of the Commonwealth is expected to grow significantly faster than the eurozone over the next five years and Australia, Singapore and India are key to this growth.
"This event will highlight to businesses the substantial opportunities for doing business with our Commonwealth neighbours while providing practical, expert advice for entering these markets or exporting for the first time."