Trade body SDI opens its first office in Africa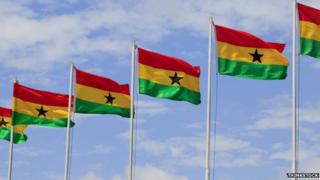 Trade body Scottish Development International (SDI) has opened its first office in Africa.
Based in Ghana, the new office will serve as a hub for West Africa, including the neighbouring Nigeria and Angola markets.
It will focus initially on the energy sector, in particular oil and gas.
SDI also aims to "keep abreast of opportunities" for companies in other sectors where Scotland has key strengths.
They include IT and communication, food and drink, construction and infrastructure and aid-funded business.
The move is expected to see the agency increase the number of companies it supports into the market to about 300 by 2014/15 - double the figure for 2012/13.
The agency also wants to see Scotland's international sales to Africa climb above £2bn a year.
'Hot spots'
Gary Soper, SDI's new regional manager for Africa, said: "Six of the world's 10 fastest-growing economies of the past decade are in sub-Saharan Africa.
"Whilst Africa is a vast continent of some 54 countries with over one billion people, there are a smaller number of those countries that are economic 'hot spots' which offer Scotland huge opportunities.
"Our new office will provide on-the-ground support to the increasing number of Scottish companies interested in these growing markets, helping them raise Scotland's overall exports beyond the £2bn mark."
He added: "In the next 12 months, we also plan to open up a second office in East Africa, with a focus on Kenya, Uganda, Tanzania and Mozambique markets."
Enterprise Minister Fergus Ewing said: "I am delighted that Scottish Development International is expanding its operations, by opening its first office in Africa.
"Key overseas markets are an important part of our renewed efforts to capitalise on Scotland's strengths in sectors such as energy, food and drink and life sciences."