Oil and gas sector 'draws highest salaries in Scotland'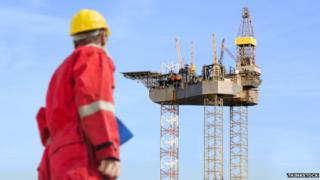 The oil and gas industry is leading the way as Scotland's top earning sector, according to a new report.
Recruitment platform S1jobs found the average salary for non-management roles advertised on its website this year was £47,168 - £5,000 more than in 2012.
The sector was closely followed by IT and telecommunications, which drew average pay of just under £44,000.
The other best paying sectors were financial services/investments, engineering/technical and procurement.
According to the report, workers in the engineering and technical industries are receiving £800 more on average than in 2012, with a salary of more than £35,000 this year.
Despite some turmoil in the financial services industry in recent years, average salaries in that sector have remained almost exactly the same over the past two years at just over £36,100.
Procurement was perhaps the surprise package in the top five paying sectors, with an average salary of almost £34,900 for jobs advertised this year.
'Healthy picture'
Gavin Mochan, head of sales with S1 jobs, said: "The high salaries in the oil and gas sector will not be a surprise to many and our findings do reinforce that the industry is growing faster than others in Scotland.
"However, it's fantastic to see specialist skills such as IT and telecommunications also enjoying similar growth and not trailing very far behind.
"In general these findings illustrate a very healthy picture of the job market in Scotland, following such a tough economic period, and we are definitely seeing very positive signs from a recruitment perspective."
The S1jobs report did not include salaries for managerial and executive roles in order to give "a truer picture" in the sectors.