Energy services firm Hunting wins Far East contracts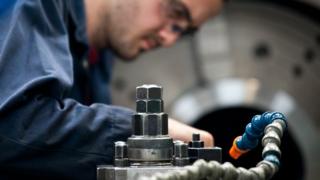 Aberdeenshire-based Hunting Energy Services has won £10.7m worth of contracts to supply specialist well equipment to clients in the Far East.
Hunting said the deals included an agreement with Malaysian oilfield services company Deleum for the supply of wireline technology.
It is used to lower equipment into a well, often for reservoir evaluation and pipe recovery.
Hunting divisions in the UK and the US will manufacture the equipment.
Headquartered at Portlethen, Hunting initially established itself in the North Sea as a supplier of oilfield pipes.
Divisions now include well construction, completion, intervention and testing.
There is also a dedicated subsea division supplying hydraulic valves, chemical injection systems and associated equipment.
Stewart Barrie, from Hunting, said: "We are delighted to have concluded the deal with Deleum and look forward to working with such a well-established company in the region and to providing continued support to their operations in the region for a long time.
"Hunting Energy Services has built its reputation through its work in the North Sea but our reach has grown considerably in recent years, and our presence in the Asia Pacific region is key to the growth strategy we are following."