Workshop to discuss west of Scotland oil and gas prospects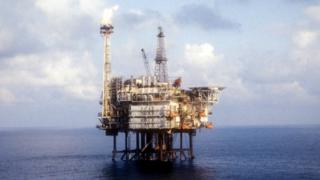 The Scottish government is to team up with industry and academics to examine the potential for oil and gas discoveries in under-explored offshore areas to the west of Scotland.
A workshop on the subject will be co-hosted by the Scottish government and Heriot-Watt University later this year.
Areas to be examined include the Solway Firth, the Sea of the Hebrides, the Firth of Clyde and the North Channel.
They will also discuss the need for new research to help stimulate exploration.
More than 3,000 exploration wells have been drilled in the North Sea and west of Shetland, but only around 20 have been drilled to the west of the Scottish mainland.
Scotland's Minister for Energy Fergus Ewing said: "Stimulating oil and gas activity to the west of Scotland could create employment and further increase the longevity of the industry in the country.
"Furthermore, any future activity will be supported by Scotland's world-class indigenous supply chain with 40 years of experience in the North Sea."
Prof Dorrik Stow, head of Heriot-Watt University's Institute of Petroleum Engineering, said: "We look forward to being part of a wide collaboration with industry, universities and government to gain a better understanding of the prospects for oil and gas in the west of Scotland.
"The institute has world-leading expertise to help develop the discussion on future exploration activity in the region."
The workshop is due to be held towards the end of the year.