Patent company Murgitroyd boosted by US revenue growth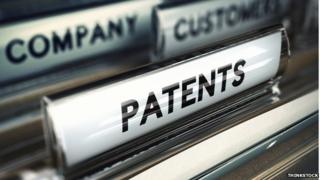 Glasgow-based patent company Murgitroyd has reported strong revenue growth, helped by a strong performance in the United States.
The firm, which operates 15 offices in eight countries worldwide, saw turnover increase from £36m to £38.4m in the year to the end of May.
It said revenue from US clients rose by £2.7m to £12.9m, as a result of ongoing investment in business development.
However, group pre-tax profits fell by 9% to just over £4.1m.
The company blamed the fall in part on the impact of unfavourable foreign exchange rate movements.
Murgitroyd specialises in registering and protecting intellectual property through patents and trademarks.
'Pricing pressure'
Murgitroyd Group chairman Ian Murgitroyd said: "The market in which we operate continues to display growth but pricing pressure remains.
"As such, our commitment to ongoing investment in business development, sales and marketing, people and the development of our internal systems is an essential component to our future strategy, helping to build a robust platform to deliver sustainable long-term growth, both in revenue and earnings terms.
"2015 will see us focus on the European market with the aim of reversing the recent contraction of revenues in this market, alongside our continued drive to pursue growth in the US."