Video security firm IndigoVision sees profit rise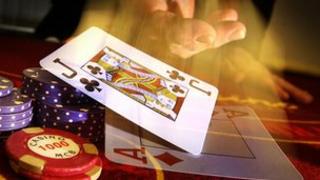 Video security firm IndigoVision has announced a rise in sales and profits.
The company, which is based in Edinburgh, said revenue for the year hit a new record of £37.2m - up 16%.
Operating profit increased by 20% to £2.45m, with the company benefitting from a number of new contracts.
IndigoVision's security systems are used in casinos as well as ports and airports around the world and it has sales teams in 22 countries.
The company won a series of projects in the first six months of the year including a casino in Macau; energy projects in North America, further stages of the Latin American "Safe Cities" projects and a series of commercial and industrial developments in the Middle East.
Chief Executive Marcus Kneen said: "The last twelve months has seen good growth throughout the business, record sales, and a strong operating performance.
"More importantly, IndigoVision's position as a key industry innovator has been enhanced through rapid development of our product range, and internal and customer confidence is high".
Reporting results ahead of the Scottish referendum the company said it benefitted from being recognised the world over as British, and "has the invaluable support of the superb network of British embassies and trade organisations overseas".
It said if there was a "Yes" vote then it would implement "well developed plans to protect IndigoVision's business and the interests of stakeholders".